About Matthew Cobb
---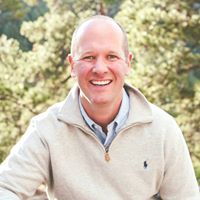 Thanks for taking the time to read a little about me!
I am originally from Ohio but I moved to Colorado in 2003 to live a more active lifestyle. I absolutely love this state and all it has to offer!
Here are some other things you may want to know about me that I am really proud of:
I have been married since 2011 to my wonderful wife, Maura.
I have two beautiful sons. Will was born on 07/07/14, and Wyatt was born on 07/01/2016.
I own and manage a portfolio of my own rental properties.
I went to school at The Ohio State University and studied finance.
I live in the Applewood area of Lakewood, Co.
I love to hike, bike, climb, run, ski, and just be outside.
I've climbed all 58 of Colorado's 14,000 peaks.
I biked across the country from Virginia to California in 2003.
I've walked the entire 2200-mile Appalachian Trail from Georgia to Maine.
I was Rookie of the year for my brokerage in units sold 2014.
I love investing in both real estate and the stock market.
I sit as a board member of the Rocky Mountain Ohio State Alumni Club.
I am a member Education Committee for Metro Brokers.
I am a member of the NAR, Colorado Association of Realtors, and DMAR.
I am a member of the Arvada Chamber of Commerce.
I look forward to getting to know you as well. Call me today and let's talk about your real estate goals.
Matthew Cobb
303.478.3083
matt@cobbhometeam.com